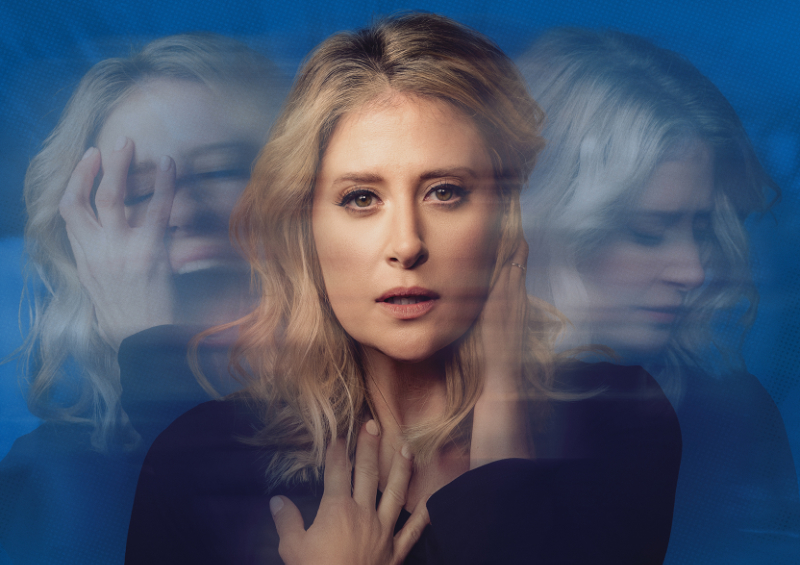 Exploring the Emotional Rollercoaster of a Musical Masterpiece
Hey everyone, I am beyond thrilled to share some incredibly exciting news with all of you! I am delighted to announce that I will be starring in the critically acclaimed UK Premiere of "Next to Normal," which is set to open at The Donmar Warehouse from 14 August 2023 to 7 October 2023. This is a dream come true, and I couldn't be more excited to be a part of such an emotionally charged and powerful production.
London Cast
The excitement doesn't end there! I am truly honored to share the stage with an immensely talented and experienced cast. Caissie Levy, Trevor Dion Nicholas, and Donmar Artistic Director Michael Longhurst are incredible, and their dedication to their craft is inspiring. Working alongside them is an absolute privilege, and I am eager to learn and grow from their expertise.
Jack Ofrecio, known for his outstanding work in "From Here to Eternity" at Charing Cross Theatre, will be playing the role of Henry. You're in for a real treat with Olivier Award winner and Tony Award nominee Jamie Parker, who you might recognize from "The Curious Case of Benjamin Button" at Southwark Playhouse Elephant, taking on the character of Dan. Jack Wolfe, who impressed audiences in "The Magician's Elephant" at RSC, will be showcasing his talent as Gabe. And last but not least, we have the incredible Olivier Award winner and BAFTA nominee Eleanor Worthington-Cox, known for her remarkable performance in "The Secret Life of Bees" at Almeida Theatre, taking on the role of Natalie.
Creative Team
The production has got an incredible team working on it! Nigel Lilley is in charge of musical supervision, and you'll be amazed by Chloe Lamford's fantastic design. The lighting is in the expert hands of Lee Curran, and the sound design will be top-notch thanks to Tony Gayle. Ann Yee will take care of the movement direction and choreography, while Tal Rosner will work on the impressive video design. Nick Barstow will ensure the music is perfect as the musical director, and last but not least, the casting is handled by the wonderful Anna Cooper CDG.
Next to Normal takes audiences on an extraordinary journey, where the complexities of mental health are explored with raw emotion and powerful storytelling. This exceptional musical goes beyond the ordinary, leaving a profound impact on hearts and minds alike.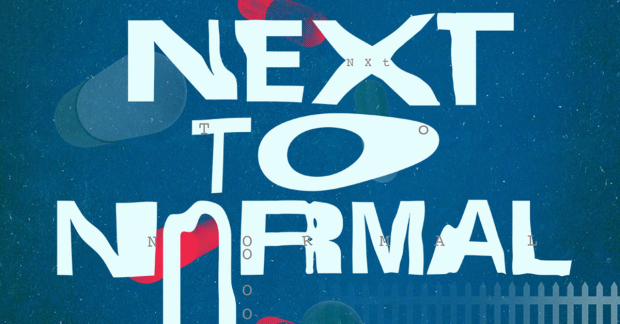 The Birth of a Masterpiece
Tom Kitt wrote an outstanding new score that beautifully weaves through the story of this family's story as they cope with the challenges of mental illness and bipolar disorder. Brian Yorkey, the mastermind behind this powerful musical episode, penned a dramatic material that showcase vocal talents. The show has been produced by various regional theatre companies, and its thought-provoking narrative has resonated with audiences worldwide.
Typical American Family
Next to Normal is a powerful rock musical that delves into the lives of a typical suburban family struggling with mental illness.
A Glimpse into the Goodman Family's World
At the heart of Next to Normal is Diana Goodman, a suburban mother battling manic depression, portrayed with great depth by Caissie Levy. The Washington Post described her performance as an emotional powerhouse. Diana's memory loss and her family's attempt to help her through it form the core of the narrative, making the show a gripping experience from start to finish.
Next to Normal presents a wonderful opportunity for actors to explore complex characters, such as wise-cracking teens like Natalie and Diana's husband, Dan. The show's score, featuring a drum kit and other arrangements, enhances the emotional depth of the performances.
As Natalie vents her frustrations and the family gathers around for a family dinner, audiences feel deeply connected to the characters and their struggles. Next to Normal is not just another feel-good musical; it's a thought-provoking and emotionally charged production that leaves a lasting impact.
Tony Awards
It received critical acclaim, winning three Tony Awards, including Best Musical Score, Best Orchestration, and Best Featured Actress won by the outstanding actress Alice Ripley.
Critics from the Los Angeles Times to Rolling Stone have praised the musical for its poignant depiction of manic depression and the challenges faced by the Goodman family. The lighting design and sound design, in particular, add to the show's intensity and emotional resonance.
Broadway
The musical premiered Off-Broadway before making its way to the Broadway stage, where it earned accolades and a Pulitzer Prize for its powerful storytelling and impactful portrayal of mental health issues. It has since been produced in various languages, including a German-language production.
Next to Normal has been performed in various countries, including a successful run in South Korea, where audiences were captivated by its powerful storytelling. Concert selections and licensed show materials have also been made available for performances in different settings.
Final Thoughts: An Unforgettable Journey
In conclusion, "Next to Normal" is not just a musical; it's an emotional rollercoaster that grips your heart and refuses to let go. It's a candid representation of mental health and typical family dynamics that makes it a must-watch for anyone seeking a powerful and thought-provoking theatre experience.
So, whether you're a theatre aficionado or someone looking to explore the world of musicals, don't miss the chance to be moved by "Next to Normal." It's a show that stays with you long after the final curtain falls.
Go ahead, grab those tickets, and brace yourself for an unforgettable journey into the hearts and minds of the Goodman family. You won't regret it.
Latest posts by Carolyn Maitland
(see all)